Airport Security: Ensuring a safe flight
Worth the Hassle
Security measures at airports can often be a source of frustration for travelers, who do not always handle the waiting and searching very well. They can become abusive towards security staff and then wonder why it takes so long to get through the checkpoints.
But we should remember that airport security is there to keep you safe and if you cooperate, it will be over with much quicker.
Various countries handle their airport security in different ways, but it is always with the shared aim of protecting passengers and staff.
In the UK, for instance, the rules are set by the Department of Transport and airport security staff have to implement them. In Ireland, they have a dedicated police force known as the Irish Airport Police Service and in Australia, the Australian Federal Police take care of it.
Follow the Rules
Some countries, such as the UK, are considered to be at high risk of terrorism. Most airlines will allow passengers a carry-on bag, which will be scanned at the security checkpoints.
Unless you take items that are not permitted, such as more than 100ml of fluids, cigarette lighters, sharp objects such as knives, in your carry-on bag, there should be no reason for the security teams to delay you by emptying it. Of course, they will always perform random spot checks, but there is nothing you can do to prevent that.
Having your passport and boarding pass ready to be checked will also help speed up your time spent at security.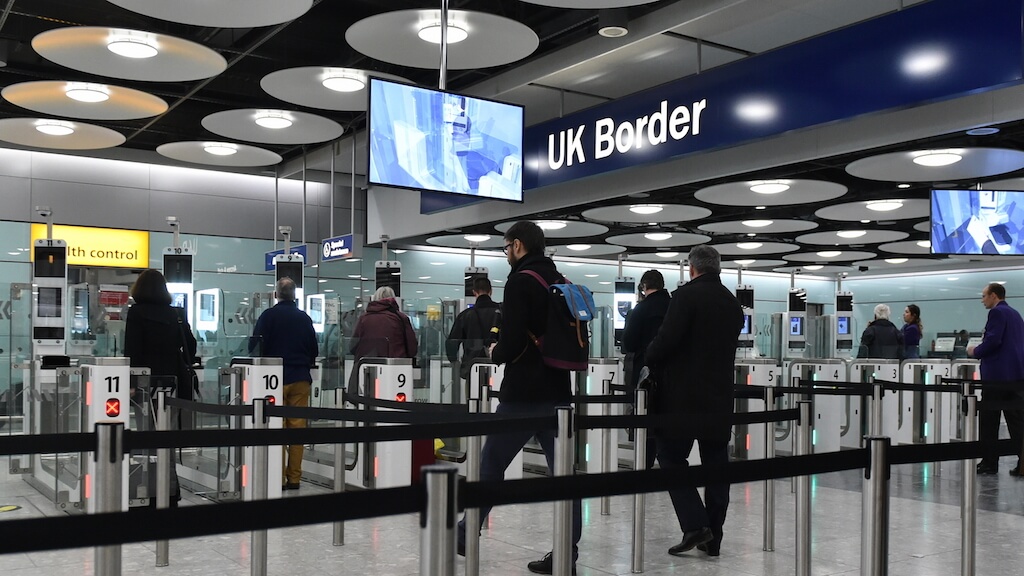 World Leaders
The Safest Airports in the World Ben Gurion International Airport in Tel Aviv is considered to be one of the safest in the world. It has many layers of security that travellers are not even aware of. It has a dedicated Airport Security Operations Centre close to the airport and every plane leaving and arriving as well as every passenger and members of the flight crew in and out of the country have to pass security. The centre is open 24-hours and any flight without proper security, or a little off course, is flagged straight away.
Srinagar Airport in Kashmir is actually a military airport base manned by the Indian Army. It has multiple security checks that start about one kilometre before you set foot in the airport itself. Passengers have to go through metal detectors and be frisked several times before they are allowed to board the plane.
Security in most airports is much tighter than it has ever been and among the others where it is very strict are all of the ones in Saudi Arabia, several of the ones in the US, and the airports in Pakistan.
---
The UK has been trialing a new CT-style scanner at Heathrow since 2017 in an attempt to speed up security. The new scanners can identify liquids - even within items of baggage - meaning the public might no longer need to limit the amount of liquid taken on board and speed up the security process. The UK government has now pledged that all major UK airports adopt this technology by the end of 2022.