Is It a concierge, a security guard, no it's super concierge
The new normal
Having a concierge at the front desk of your apartment or office block has become an expectation for today's clients. But when hiring a concierge, block management should ensure they are not missing a trick, by checking that the service they provide is one that not only boasts a competitive price but gives the best, comprehensive service package.
What's in it for me?
We all recognise that time is precious. For a property manager, that might mean being able to rely on a sub-contracted concierge to deliver a quality service that requires little or no demand on your time: one that has strong support from their own management and all-the-while shares an understanding of your clients' exacting standards. And if time is money, then the natural consequence of this is a huge saving on your costs.
Or for block residents or occupants that could translate as trusting the concierge to lighten their load of mundane daily tasks – signing for packages, organising dry cleaning, booking and allowing access for maintenance works, or making reservations, for example, so that they can concentrate on their own work or leisure.
This concierge service is one that many of today's discerning clients expect. It is something people are willing to pay for and it is ultimately up to the management of any block to ensure their clients have access to it.
What makes a great concierge?
There are many contributing factors constituting an excellent concierge: a friendly face, someone personable, efficient, organised, presentable, an excellent communicator, to name a few. And a quick Google search will reveal that there are many companies who will happily provide you with a body who can competently perform any number of reasonable tasks. But what if you can have more?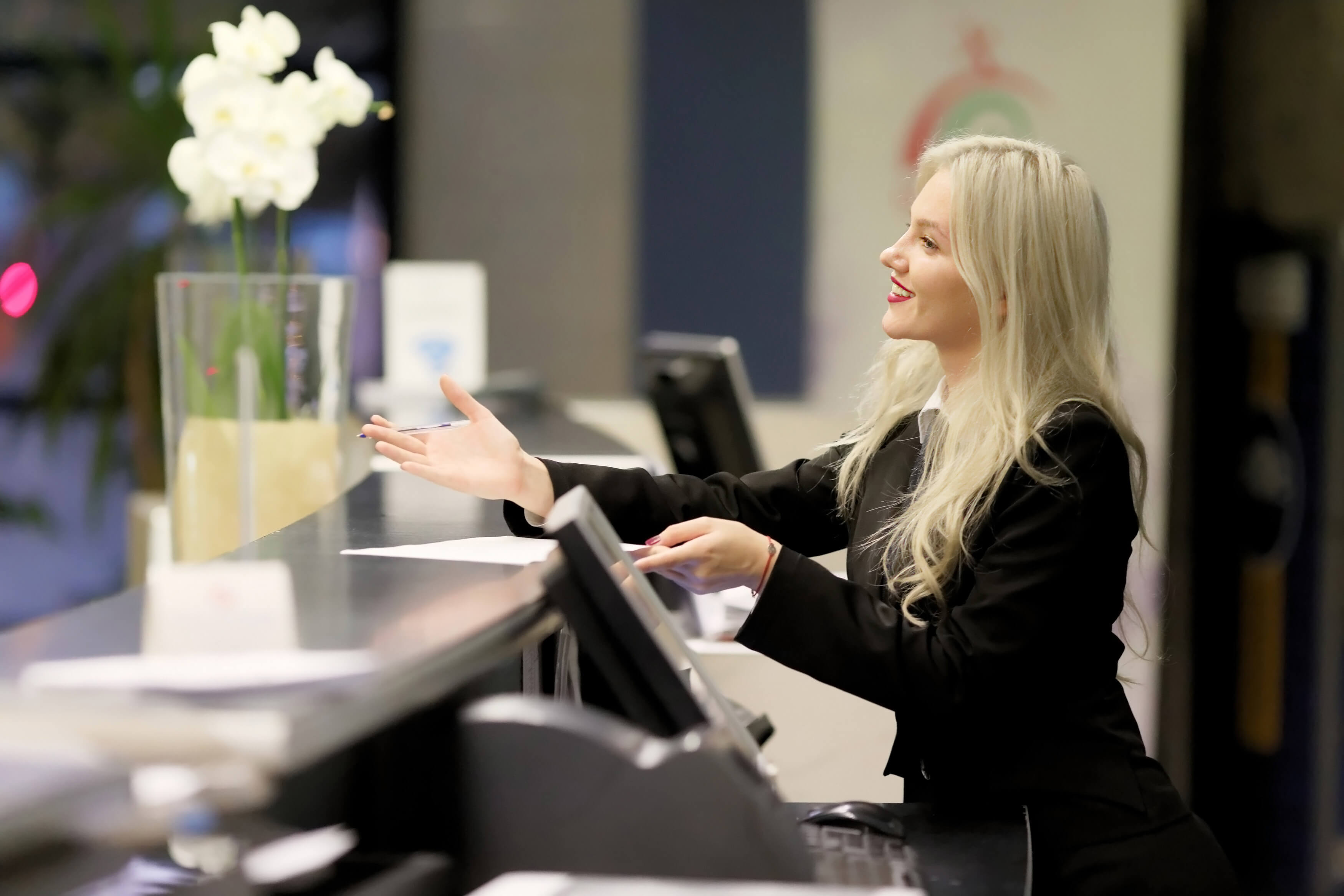 Introducing the "Super-Concierge"
What if you can have all the bells and whistles of a quality concierge but with the added benefit of knowing that this person can protect you from potential threats? Those who work in the security industry recognise how important this additional contribution can be and are consequently training their staff to deliver a comprehensive 'concierge with security' package, or "Super-Concierge".
They recognise the USP that comes with having a fully SIA licenced concierge, and in being able to both serve and protect the residents of their block - at no extra cost - it is proving to be a solution that is hard to beat.
What the experts say
Security expert, Assaf Cohen, explains:
"With today's increasing demand to feel safe at home and at work, we understand the importance of training our concierge staff beyond the traditional role so that our customers are truly getting value for money.
"Given the choice why would you not want someone who can adapt their role seamlessly as and when required? Someone who can recognise and diffuse potential threats quickly and without escalation? Our clients are very happy to have the peace of mind that their concierge brings – not only by effectively lightening their daily load but by keeping them feeling safe."
---
Assaf Cohen is Managing Director for 1st Class Protection, one of London's leading companies for concierge, residential and corporate security.
For more information about the concierge service you can expect to receive, visit  https://www.1stclassprotection.co.uk/concierge-services/ or call 020 8457 4722.