Knife Crime on the Rise
In February this year, London's homicide rate was, for the first time in history, higher than that of New York City. London stabbings are at their highest level for 6 years and it seems our newsfeeds are being updated most days with yet more stories of horrific stabbings. There have been at least 36 fatal stabbings this year alone with a vast number of cases involving young people and with one case in particular concerning a 13-year-old child. 
Return of the 'Post-Code Wars'?
Stabbings in the capital are unfortunately too common this year occurring one every three days. This has sparked fears that gang-related "postcode wars" are seeing a resurgence, where gangs from neighbouring boroughs fight to protect what they deem their 'territory'. In 2010/11 when we last saw a spike in stabbings and shootings, the government invested in youth programs targeted at knife prevention with some success.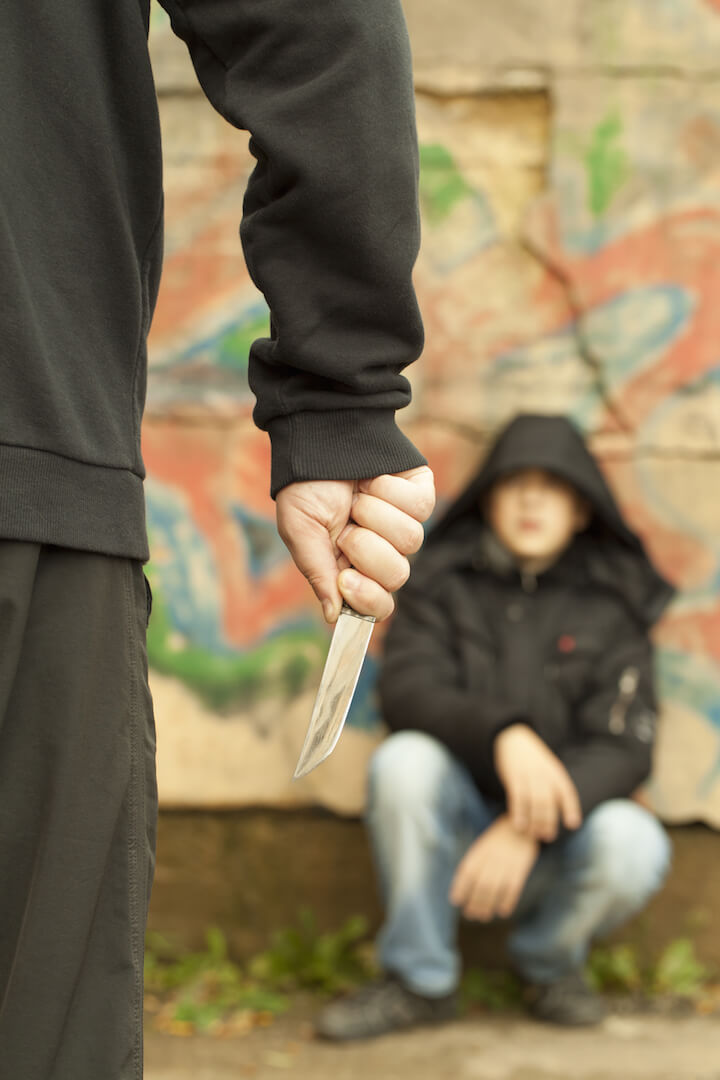 Why now?
Patrick Green, CEO of anti-knife crime charity the Ben Kinsella Trust says that when government funding was provided for such schemes there was a decline in the violent crime figures but many of these initiatives expired after three years. He explains:
"Violent crime falls and there is a perception violent crime is no longer a big issue. A lot of services which are funded to help young people start to disappear under austerity cuts."
So is it the monetary cuts to such programs that is the justification for this recent rise or could it be down to other factors? 
'Stop and Search'
Foreign Secretary Boris Johnson has called for police to increase their Stop and Search operations. However, this is a contentious and sensitive issue. In doing this successfully, police run the risk of living up to the 'institutional racism' claim, as in London where the demographic of offenders is mostly young black males, police searches need to meet that demographic if they are to be effective. Of course, for law-abiding citizens who happen to be young, black and male, being stopped and searched for weapons is understandably embarrassing and offensive.
Furthermore, whilst this demographic is true of London the trend does not extend to the rest of the UK, suggesting that the trend of violence is in fact not race-related but rather location specific, namely stemming from economically poorer areas. 
Is social media to blame?
Metropolitan Police Chief, Cressida Dick, has pointed to the influence of social media, which she believes 'revs' up anger and tensions so that young people are taking to the streets armed with knives and prepared to do harm to others. She has voiced concerns that posting videos to online platforms such as YouTube or Snapchat 'glamorises' violence and allows those who participate to almost 'show off' their crimes. She insists that Stop and Search will 'likely' continue to rise with more police presence on the streets generally.
---
It seems that many young people will carry knives for fear of being targeted and to protect themselves if this were to happen. But this just seemingly perpetuates the problem. Patrick Green believes "it comes down to one simple thing, we've got to stop young people carrying knives in the first place," adding, "I think the ball has dropped. The response has been slow but with the right investment and with sustained investment we can tackle this." 
Let's hope that this targeted investment returns to the Government's agenda.