Back to School: Securing Schools, Colleges, Universities
As the holiday season draws to a close, children will begin to return to school, college or university. We can often take their daily safety for granted: we expect schools to be a safe space for children, and those who work in education will also tell you how important safeguarding is and how intrinsic it is to everyday school life.
However, there are many ways in which children and young adults can still be exposed to dangers at their place of learning and with staff workloads already over-stretched, it is increasingly becoming a logical option to leave all aspects of security to the industry experts.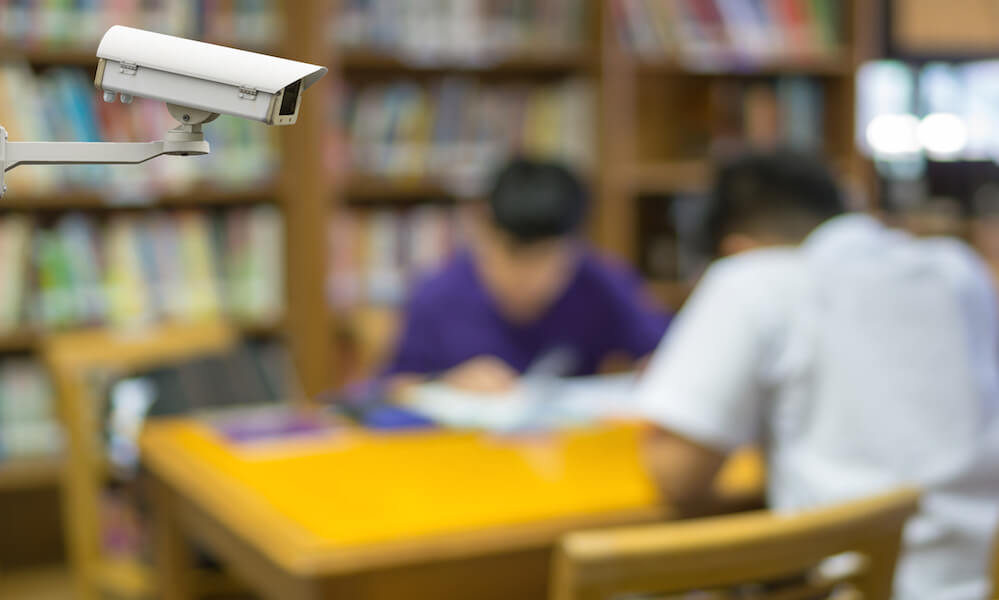 What can schools do to secure themselves?
There are a few measures a school can implement without external help. Establishing a tight physical perimeter, i.e. tall fence, around the site is one such measure, which should keep intruders out. An entry gate with intercom can be another intelligent way to ensure visitors are legitimate and expected on site at any given time.
A key card system is another possibility where students and staff can electronically clock in and out; however, this does not account for a card that may have been lost or stolen and not immediately reported by the student or staff member.
It is also obviously a lot easier to keep tabs on a single entry primary school than a university campus. Larger sites require more complex assessment, planning and delivery of security measures, which is impossible for the campus or site staff to control at all times, even if they are able to foresee all potential risks, which is again unlikely.
Furthermore, in the event of a real threat, you would want a trained professional to divert and diffuse the situation rather than put your staff in harm's way.
The Ultimate Protection
The best way to ensure the safety of those on a school or university site is to hire a professional company. You will need to make sure that they are reputable; that they are already securing similar sites and that they have good references. Hiring a security company is naturally an additional cost to consider and whilst some companies are price-competitive, you want to ensure that you are paying for a quality service from an ethical company.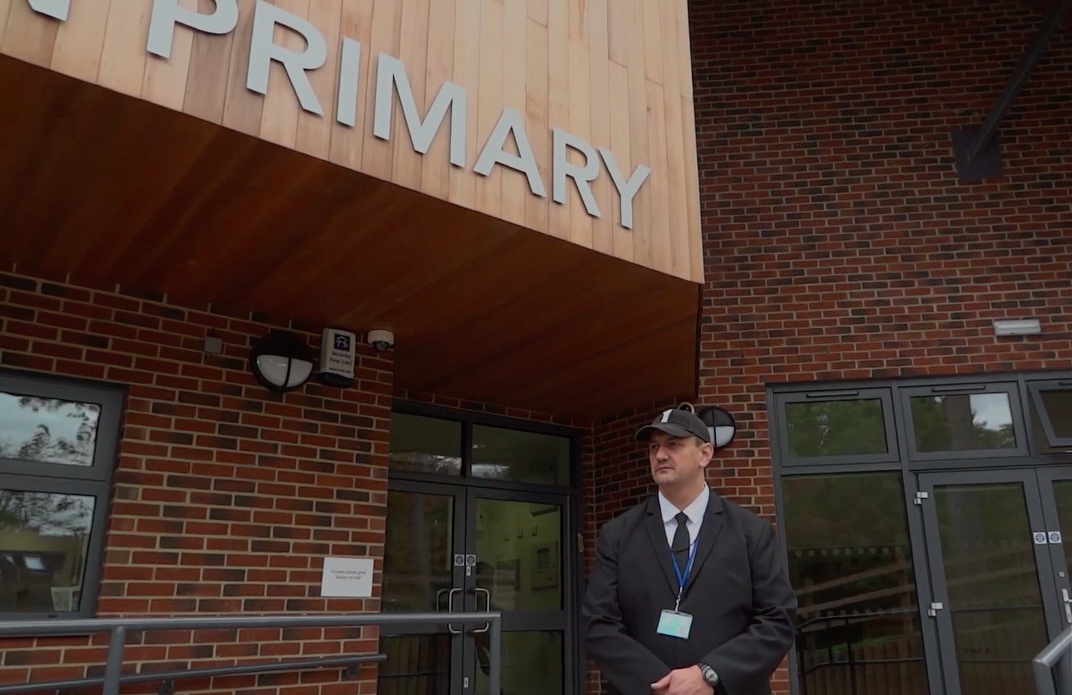 What can a private security company offer?
The most obvious ways in which a security company will protect a site is to control entry. Cars are checked, names are checked. No person will be allowed on site that is not expected to be there. Similarly, children will not be able to be collected by anyone that is not on their list of guardians.
At a good company, guards will be allocated a set location and remain there so it is not unusual that a guard will get to know the staff, the children and their families well and assimilate as part of the school community.
Other tasks that a security company can offer is screening of post and packages, CCTV monitoring and patrol checks of the site and surrounding area, which becomes especially important on larger sites. Guards might also be an active deterrent for vandalism and/or violence. Children from local 'rival' schools can sometimes engage in physical fights or aggression towards each other but with a uniformed guard patrolling the perimeter, it is less likely for this to happen.
The Right People
School security guards have specific training and checks. They must have a valid DBS certificate, which should have been run by the security company in advance. The DBS, or Disclosure and Barring Service, runs a background check on an individual to ensure that they pose no risk to children and it is a legal requirement of anyone working with young people. Many guards will also be trained in First Aid, which is another useful addition on site.
Securing Faith Schools
Securing a faith school is a slightly more complex operation. They have a heightened threat level because there may be people who seek to do harm to a particular group in the community because of their faith. Such attacks may be more sophisticated and carefully planned so it is important for guards to have training in anti-terror and how to respond quickly and effectively in the event of a terror attack.
Whilst many schools of this nature are aware of the risks and have implemented a security team, it is important that the proper research is done on the company they hire to ensure their guards have the necessary training, skills and experience to successfully divert any more serious threats, such as hate crimes or terror-related activity, and effectively protect those in their care as required.
What now?
If you work at a school, college or university and feel the site would benefit from a professional security team, you should consider getting in touch with a private security company.
1st Class Protection is one example of a reputable and competitively-priced company that has been successfully securing schools and colleges since 2003. To discuss your needs, identify any weaknesses and for a suggestion of how security can be improved on site, you can contact them via: www.1stclassprotection.co.uk.