Construction and industrial sites are viewed as high value targets, owing to the presence of expensive machinery and materials. To prevent the loss of costly machinery, parts, raw materials and expensive repairs, as well as delays and safety concerns, companies must find competent security partners to ensure the protection of their premises.
1st Class Protection offers a comprehensive range of construction security services that will protect you, your employees and your assets. Our experienced team will provide a unique, tailored solution for each client that combines highly-trained security officers with advanced technologies and proven standard operating procedures.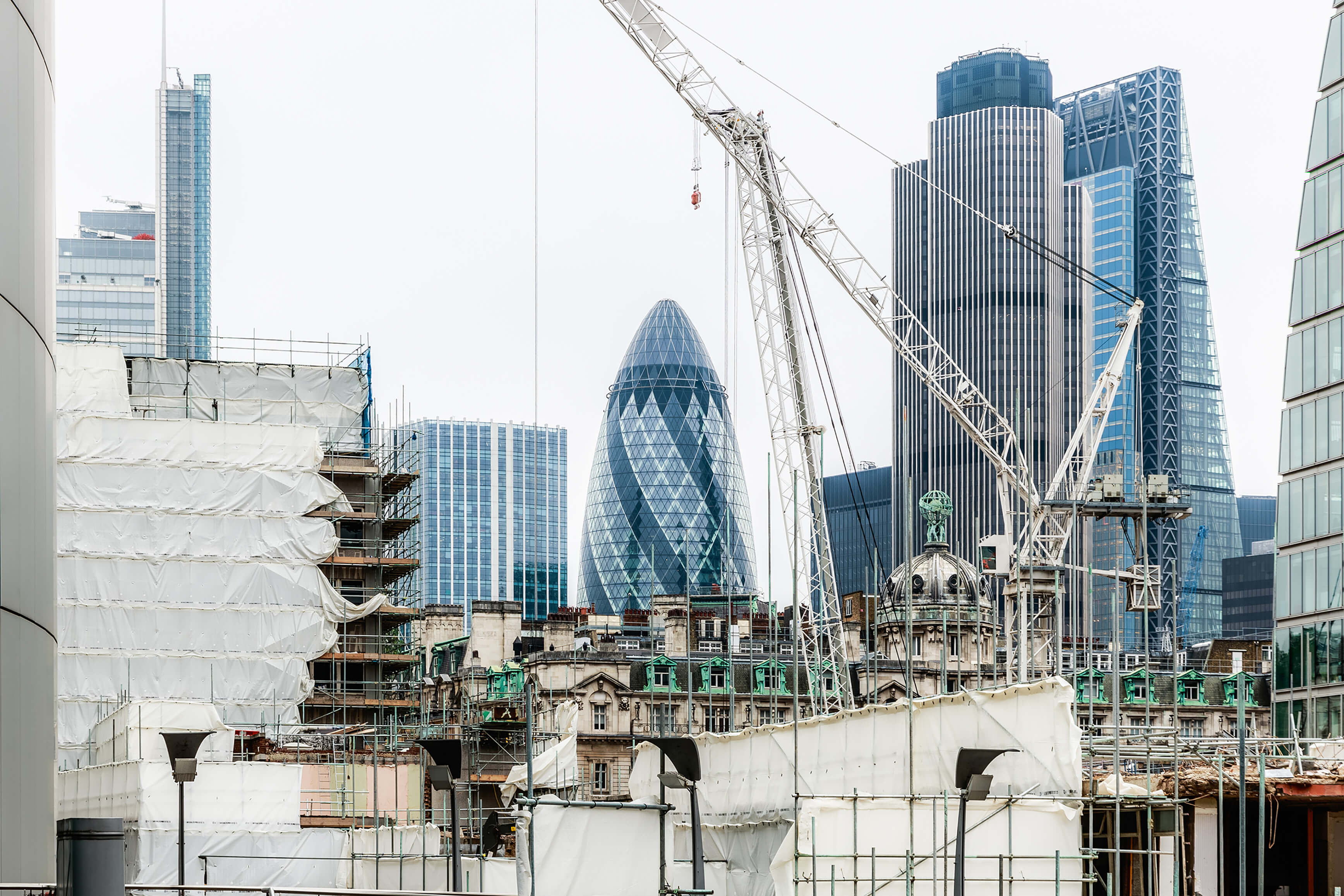 How we will maximise security at your construction site:
Trained Professionals
Maintaining security at what can be hostile environments such as industrial and construction sites requires particularly resilient security guards. Since many of our guards have a military and/or law enforcement background, we can supply assertive and professional, yet personable, guards who are happy to work in such an environment. Our team can act as visible deterrents against would-be criminals and are also capable of carrying out a variety of protective measures on site, including manning the reception or gate house, answering calls, managing logs and visitor books and monitoring storage areas. 
Protection of Tools, Machinery and Raw Materials
Pilferage and theft of tools, machinery and raw materials are some of the most common problems to consider when securing an industrial or construction site. 1st Class Protection can reduce the problem by implementing an inventory list and by creating a storage area that will be protected by our guards. Entrance screening, patrols and hourly check points, including through the night, ensure that large items of machinery are untouched. 
Eliminating Trespassing and Unauthorised Entry
Our team will establish a perimeter around the site and identify potential weak spots so that they can immediately be secured. Thereafter, we will conduct regular perimeter patrols and implement entry screenings to ensure that only authorised people are allowed onto the site, especially after hours. Additionally, we screen packages using X-ray to ensure no dangerous substances or devices are brought on site. Construction security requires a stringent system of entry when entering the site from outside but also when accessing certain areas on site that may have restricted access. It is therefore the responsibility of the security team to design a solution that also accounts for this potential internal security breach.
Emergency Response
Construction sites record the highest number of workplace accidents amongst all industries, with the exception of mining and drilling. As such, we believe it is important that our security guards are First Aid trained and able to handle any emergency response requirements on site. Where necessary, we will also promptly contact the police and emergency services. 
---
If you would like to know more about how 1st Class Protection can help optimise your construction site security, give us a call today and we will be happy to offer a complimentary quotation based on a tailored solution that will work for you.